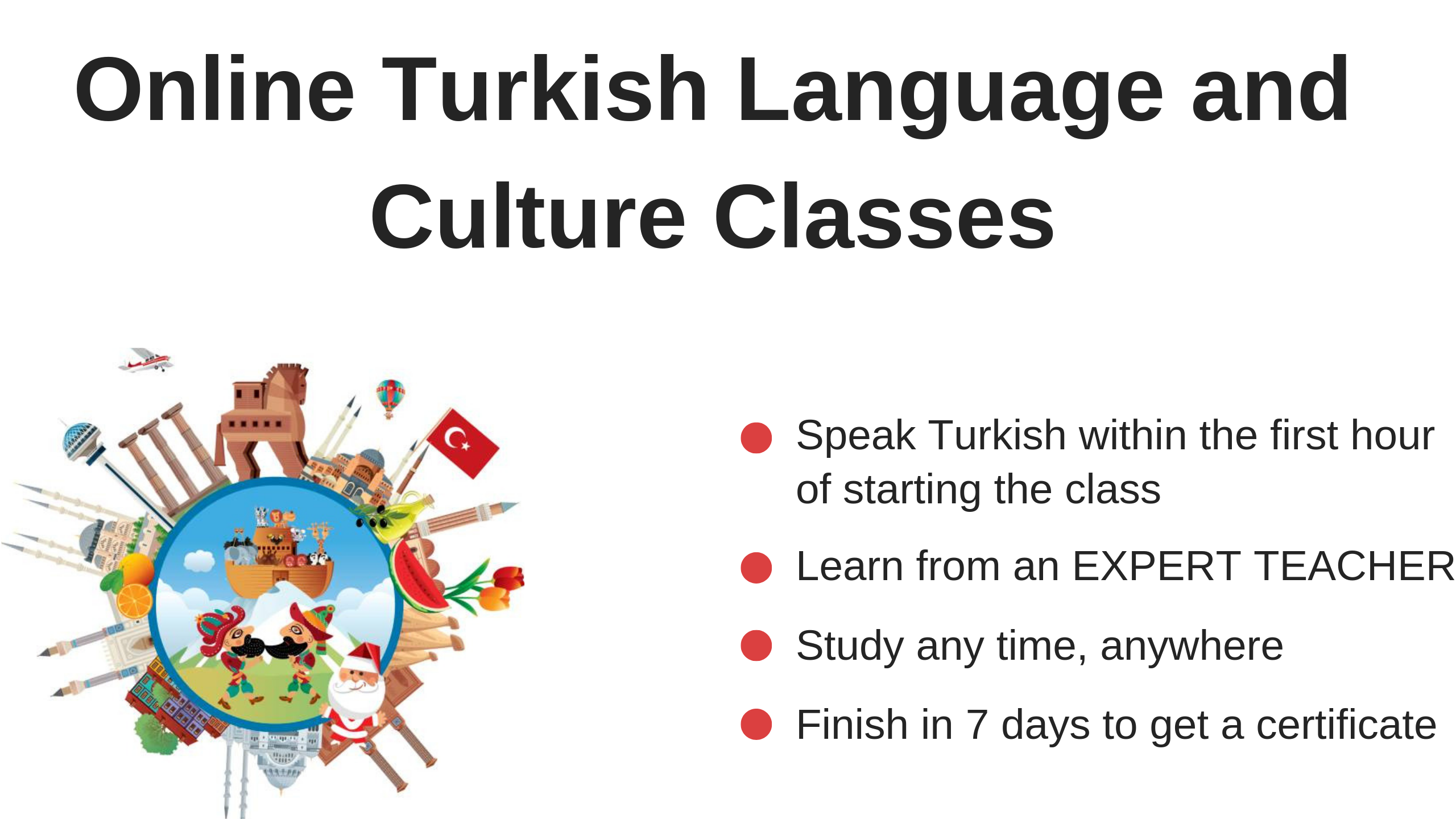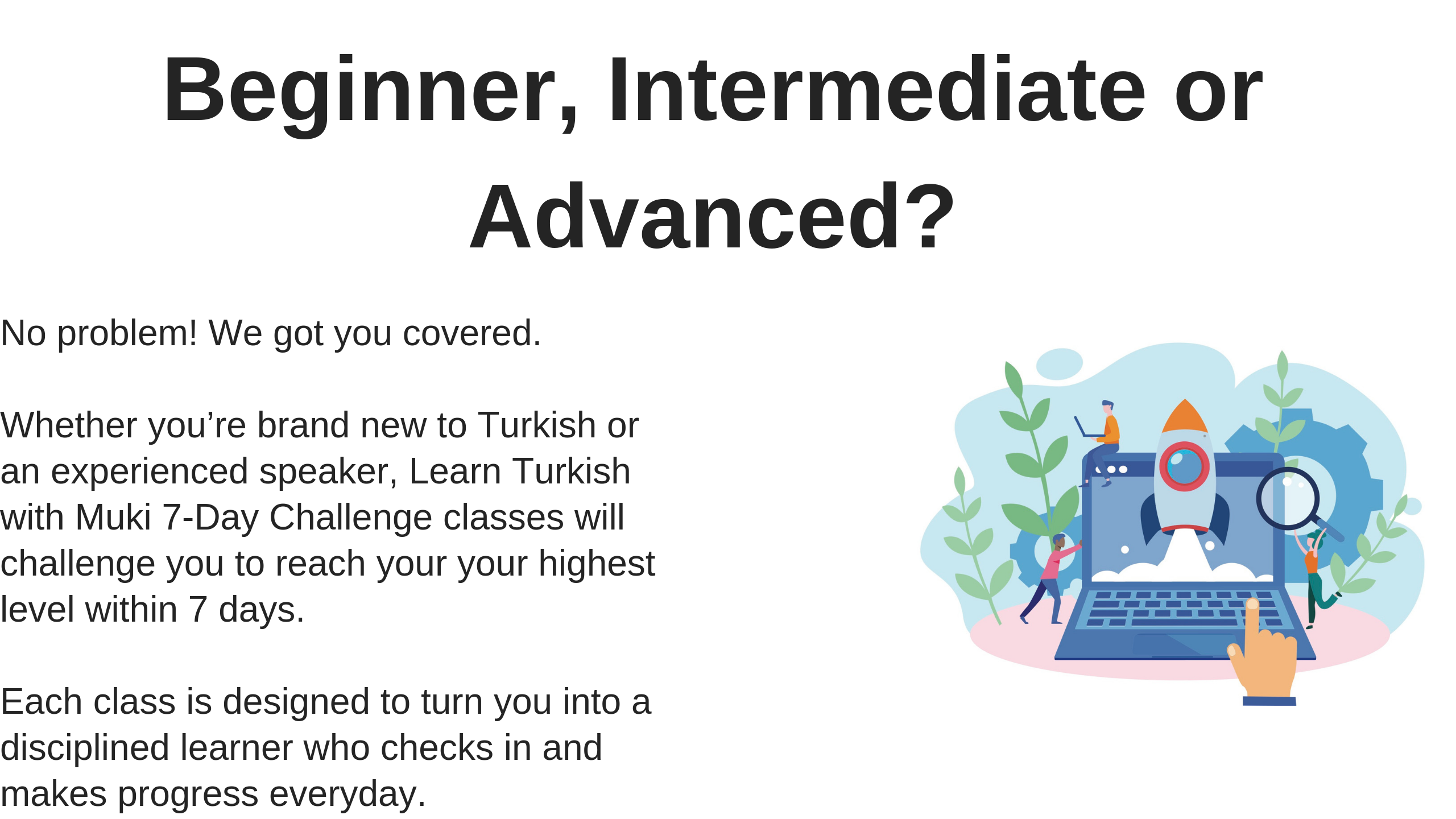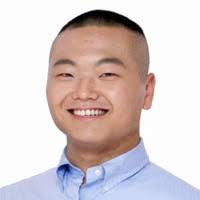 "I have studied Spanish, German, Arabic and Turkish in formal academic settings, and Mukaddes was by far the best foreign language teacher I have learned from. She finds ways to make language learning a more enjoyable experience by incorporating various multimedia and classroom activities. Of all the language classes I took, I learned the most and had the most fun in Muki's Turkish classes."
- MinJae R., Peace and Conflict Studies at UC-Berkeley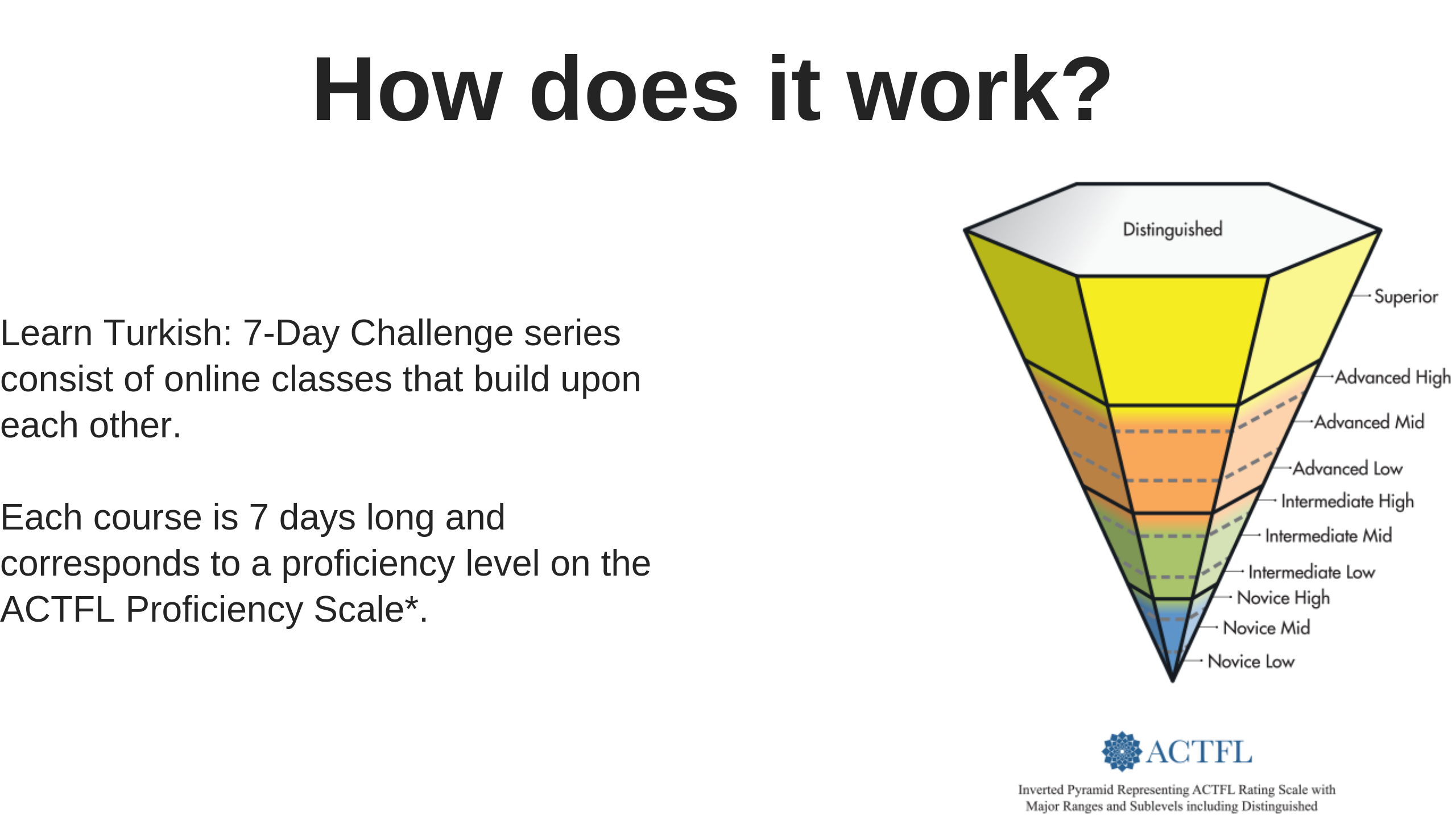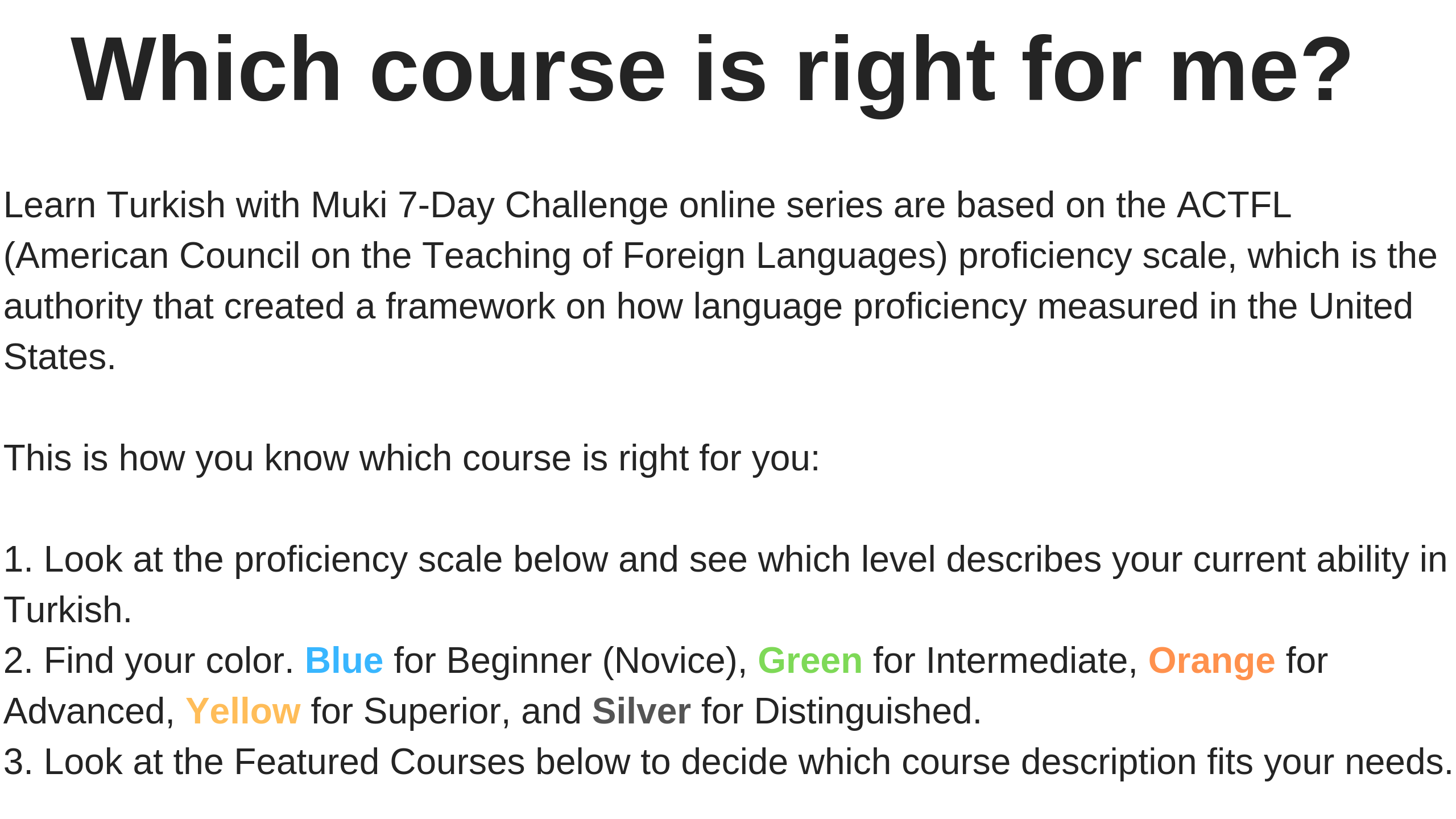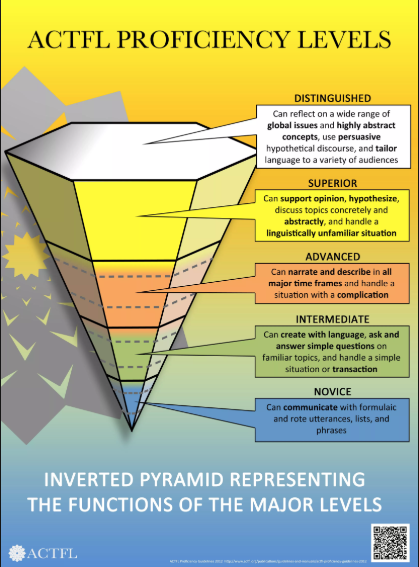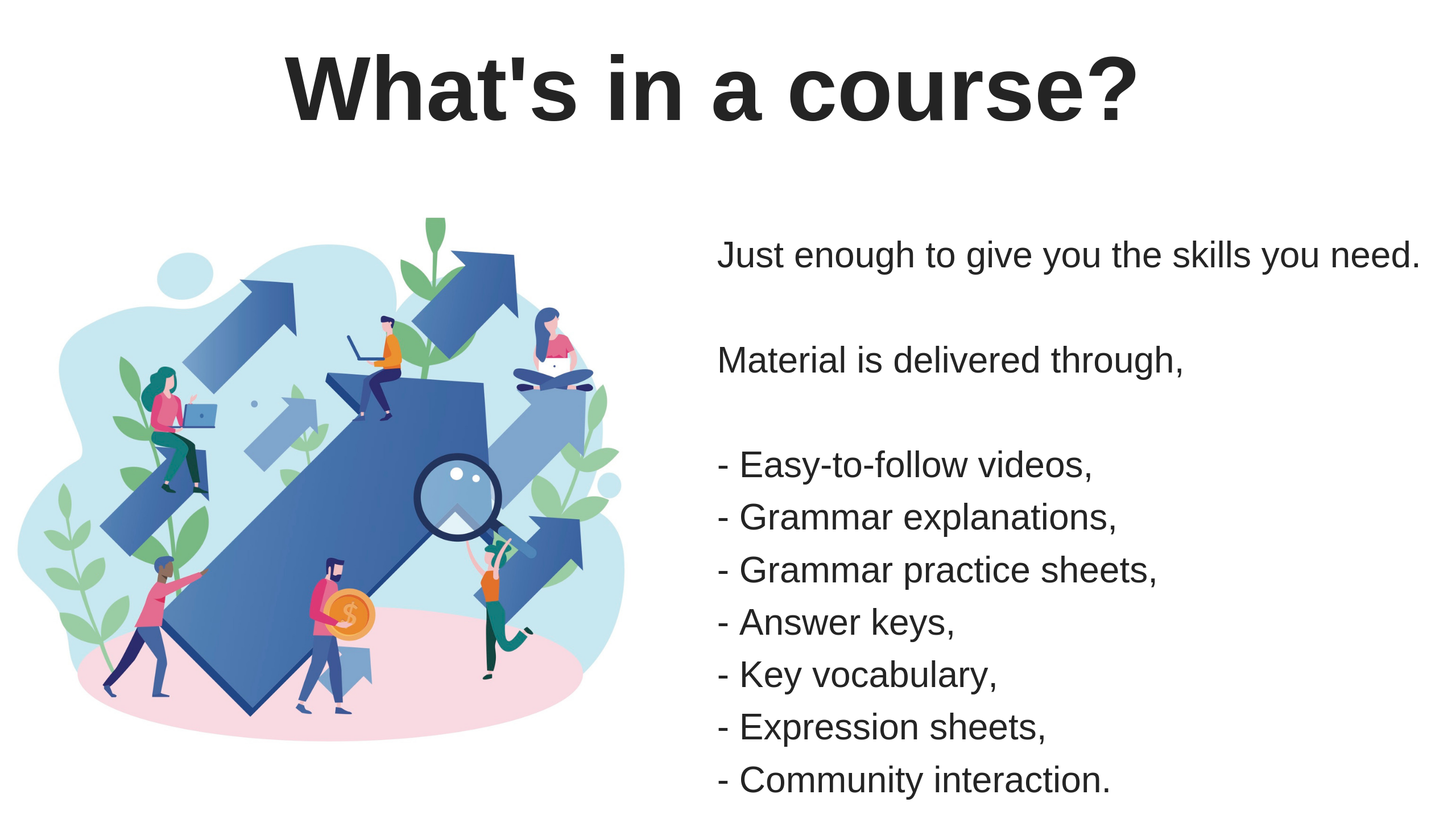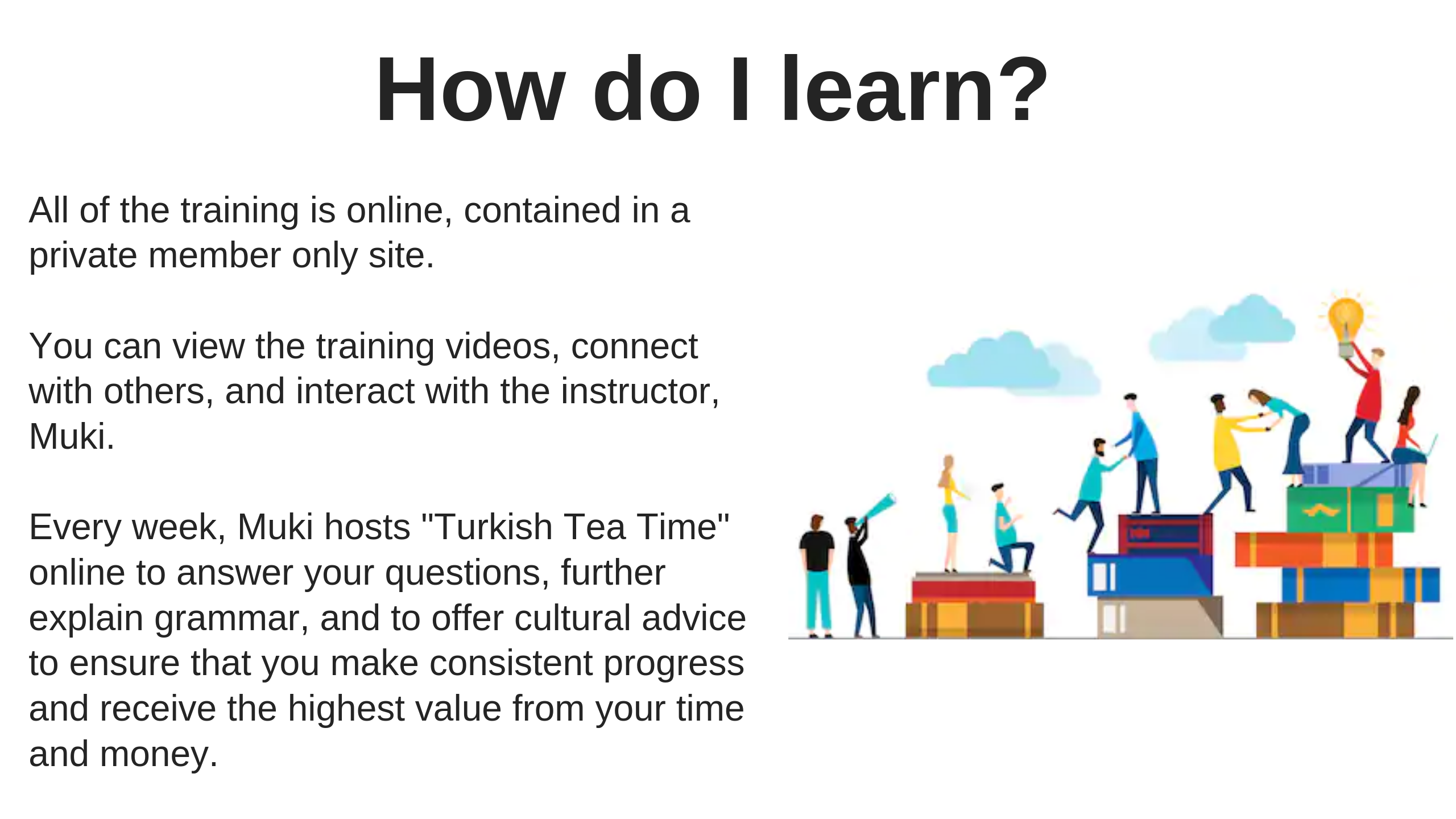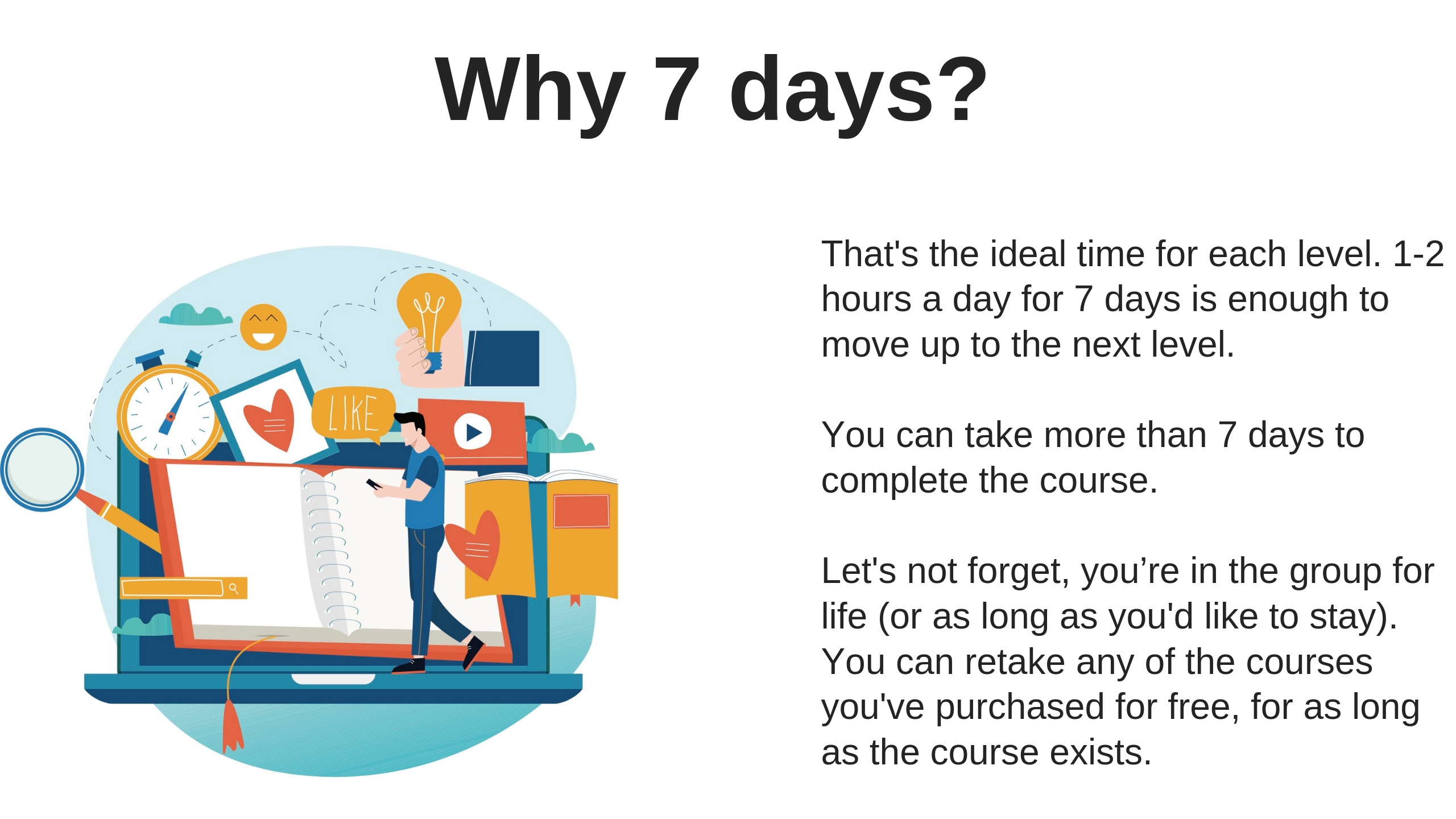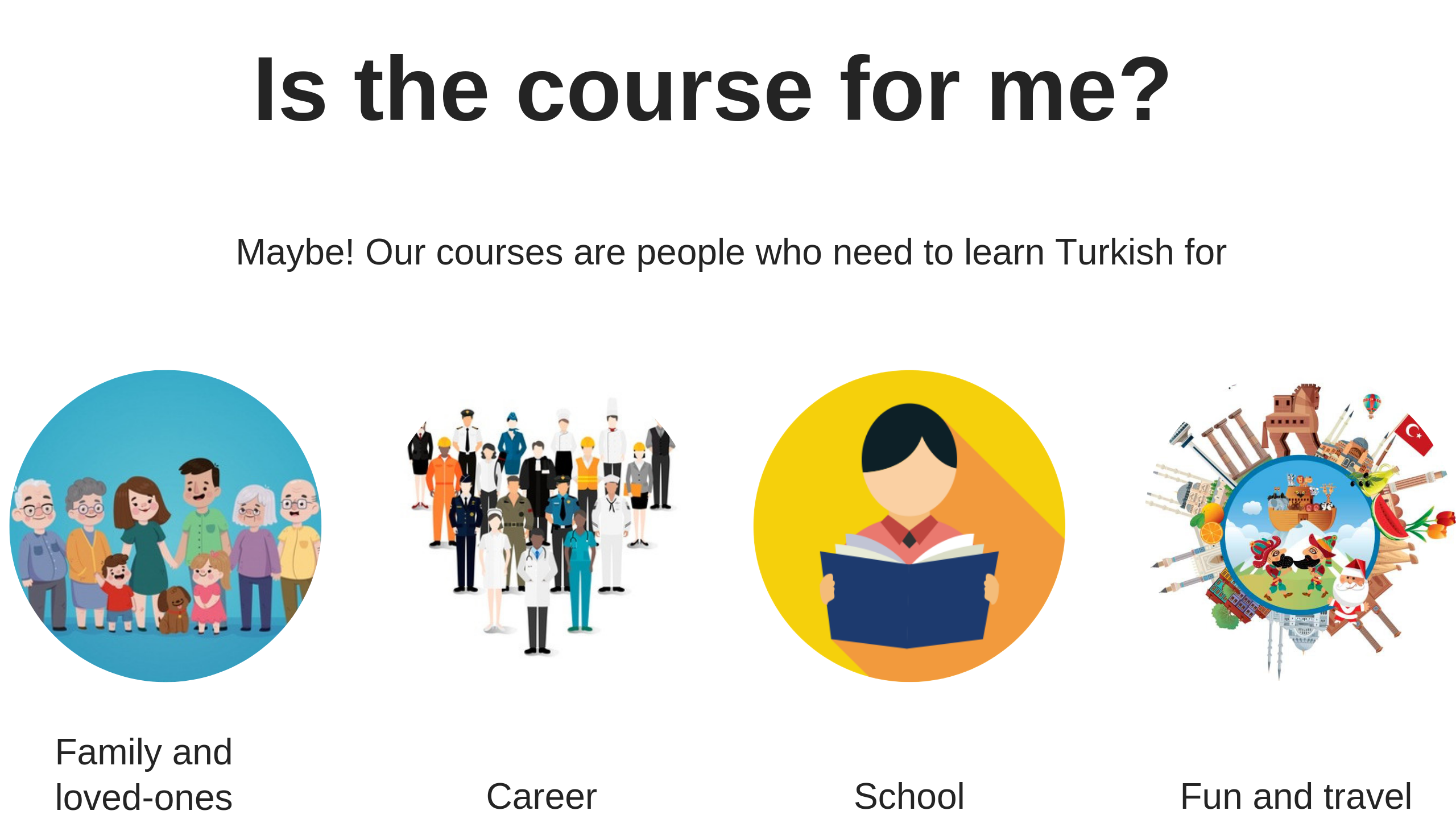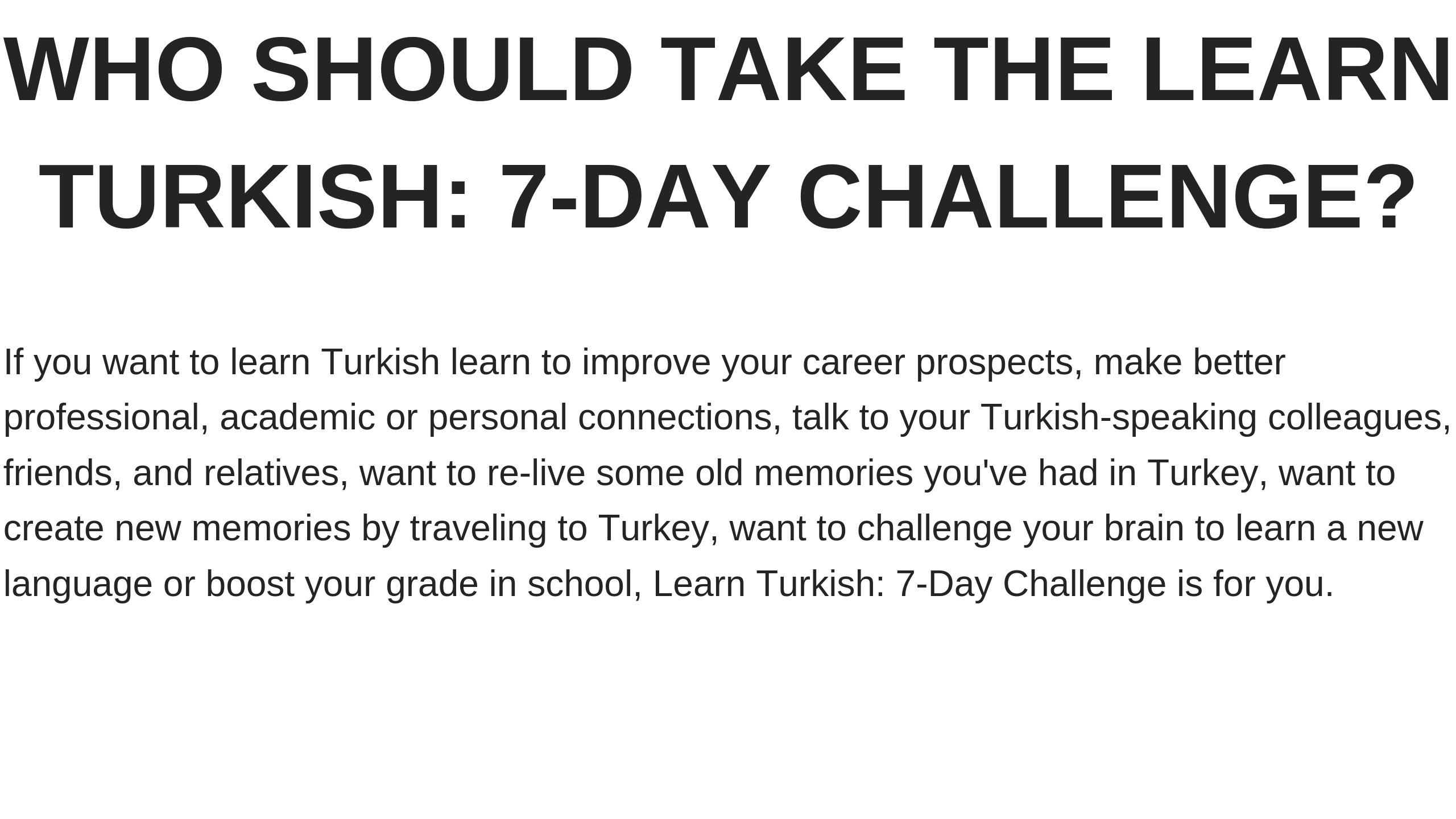 "As someone who has studied Turkish with many teachers over the past few years, I can honestly say that the level of energy and enthusiasm that Mukaddes brings to her classroom is unsurpassed. Her lessons are fully engaging and her passion for language learning is infectious. Most importantly, I am impressed with Mukaddes' ability to create meaningful relationships with her students in and out of the classroom. She not only designs exciting and creative lessons, but also, genuinely cares about her students."
- Kristin L., Senior Business Development Coordinator
WHO TEACHES THE LEARN TURKISH: 7-DAY CHALLENGE?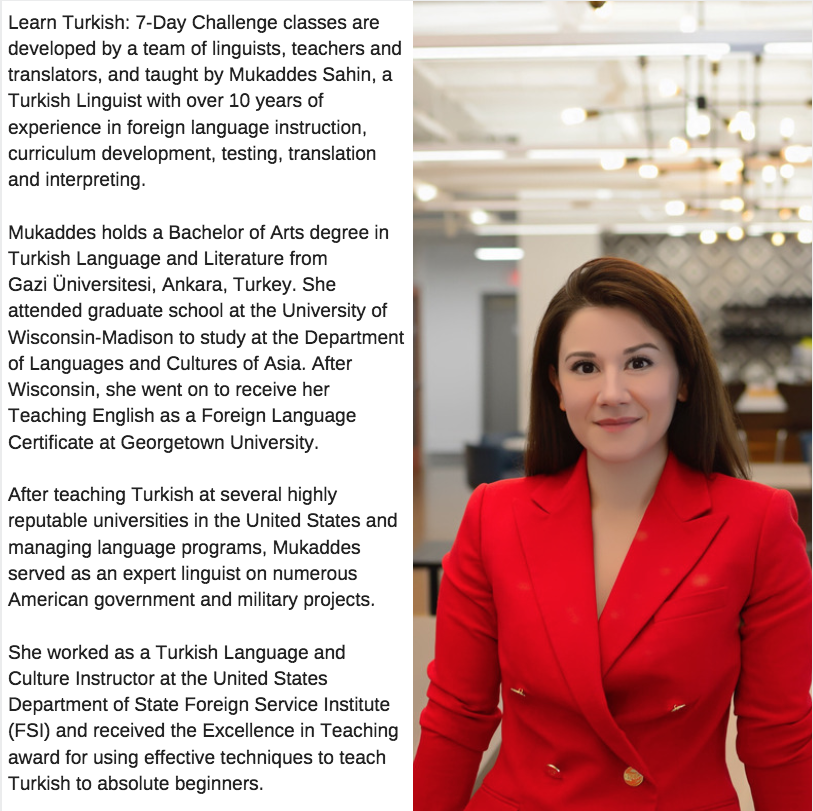 Learn Turkish with Muki 7-Day Challenge students can ask questions and get feedback during weekly "Turkish Tea Time" hangouts with Muki and with our team of talented instructional coaches. These fellow instructional coaches are native Turkish speakers and bring expertise from various disciplines to give our students a broad spectrum of perspectives and personal styles.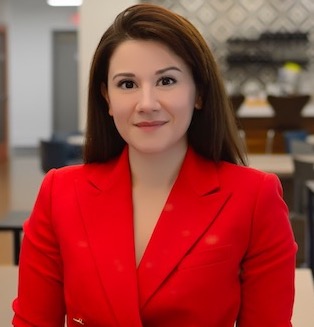 "My goal is to find ways to make learning Turkish fun and memorable for each student. I want every student to realize that learning Turkish is so much fun, and Turkish people love it when non-native speakers speak Turkish with us. So, it'll be well-worth of your investment to learn Turkish."
- Mukaddes Sahin, Turkish Instructor at Learn Turkish with Muki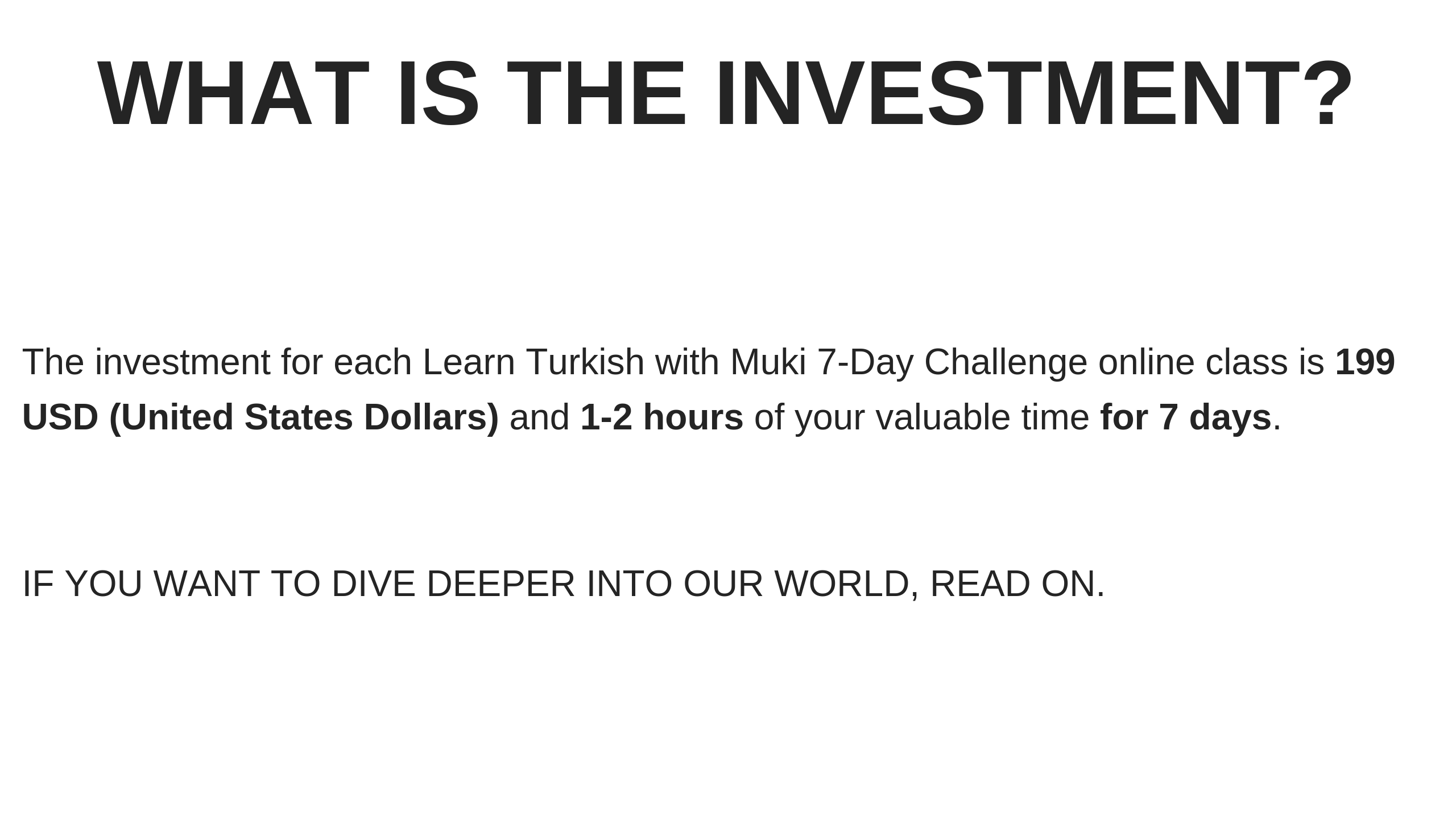 THIS IS HOW WE ROLL
10 THINGS TO KNOW ABOUT KARAMAN LANGUAGE ACADEMY
1. WE TEACH TURKISH BECAUSE WE LOVE IT
Our school is built on love. We're dreamers and doers who believe in relentlessly exploring what's possible in life. We're passionate, playful and deeply invested in our art of teaching.
2. WE BELIEVE EVERYTHING IS TEACHABLE
Doesn't matter what you want to do, build, experience or make happen. We believe in possibility and human potential. If we have the commitment, passion and focus -- we can make just about anything come to life, including speaking Turkish fluently.
3. WE ARE HERE TO CHANGE THE WORLD
You are either a part of the solution or you are the problem. Pick your side and invest your time in it. Everything you do counts. We are all connected and should care about each other. Our world needs smarter, more caring and more aware people to create new and exciting things, speak on social issues, and build meaningful connections. We want men and women to learn Turkish and use their skills to make our world a better place to live.
"Humankind is made up of two sexes, women and men. Is it possible for humankind to grow by the improvement of only one part while the other part is ignored? Is it possible that if half of a mass is tied to earth with chains that the other half can soar into skies?"
― Mustafa Kemal Atatürk

4. WE DON'T DO MEDIOCRE
We give everything 100% and then some. We're motivated about exceeding expectations and going above and beyond for you, ourselves and each other.
5. WE SELL ONLINE TURKISH COURSES
We're really proud to make and sell some of the best online training programs in the world. Our goal is to have every customer feel blown-away by their experience and know they're aligned with a company that truly cares about them for the long-haul.
6. TRUST IS EVERYTHING
We're plain-speakers who mean what we say. We're honest with our customers, our audience and each other. If our training programs aren't right for you, we'll say so. When mistakes happen, we take responsibility and work to make things right.
7. WE'VE GOT YOUR BACK
Anything we recommend is because we truly, genuinely believe in it. We don't make money selling other people's programs. You have our word: any affiliated endorsements are clearly disclosed, plain and simple.
8. WE LOVE OUR STUDENTS
You're the reason we exist. You help us create meaningful change in this world. We're obsessive about customer happiness, responding to emails and working non-stop to make sure you feel as valued, respected and appreciated as you truly are.
9. WE HAVE A KIND PEOPLE ONLY POLICY
Trolls and/or ignorant, and/or bothersome people who demonstrate mean-spirited, dishonest or annoying behavior towards the fellow students or the course instructor are not welcome -- in our community of students or as customers. That also extends to any practice of ageism, racism, sexism or any other -ism that's born from bigotry, hate and small-mindedness. Every men and woman here must feel safe to learn Turkish and have a good time. No exceptions!
10. WE'RE NOT FOR EVERYONE
Our sense of humor is off-beat, our sense of optimism is unstoppable, and our world view is wide. We're irreverent and on a mission to teach Turkish. We take a strong stand for kindness. We take our work of teaching Turkish seriously, but not ourselves. We want to include you in our community of kind, smart, caring and Turkish-speaking people.
WHO IS BEHIND THE IDEA
HEY, I AM MUKI (MUKADDES)
An entrepreneur, linguist, teacher, translator-interpreter, philanthropist and unshakable optimist dedicated to helping you learn Turkish and do whatever it is that you want with it.
A born-and-raised Istanbul girl with nothing more than passion, a computer and a dream, I'm proud to have created a socially conscious online Turkish language school that touches thousands.
Through our Turkish and English classes, translation services, world-class online Turkish language training programs, and an audience in 195 countries, I help people like you dream big and back it up with meaningful action to create results.
One of the things I'm often asked is"How on earth did you get started in all this?"
For as long as I can remember, I've been insatiably curious about human potential. I wanted to know, what exactly is it that makes people genuinely happy, successful and creatively fulfilled? Why do some people struggle while others find a way to thrive, often despite the most challenging circumstances?
I was also passionate about a multitude of seemingly unconnected things: learning languages, making new friends, psychology, entrepreneurship, creativity, spirituality, fitness, cooking, and philanthropy.
After about 10 years at different universities and government jobs, and a lot of angst trying to fit everything I love in life into my schedule, I realized that you cannot squeeze talent and ambition to one job.
I gave up the security of the 9-5, began teaching Turkish and English classes, doing translation and writing Turkish language books while slowly building Karaman Language Solutions and my online school Learn Turkish with Muki from the ground up.
I am your passions-galore Turkish teacher, and here to teach you the best Turkish class of your life.